Zwischen Sphären [Between Domains]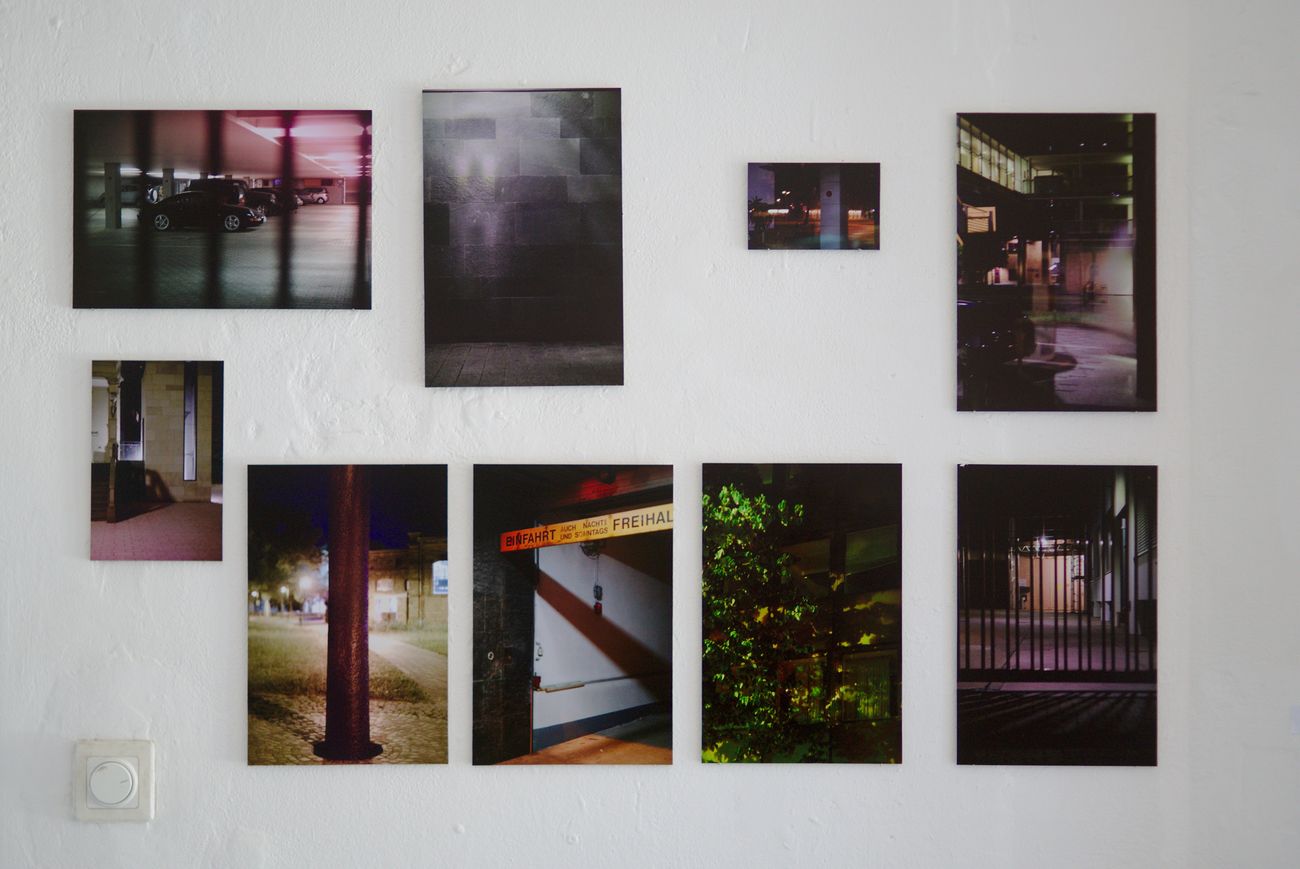 DE: Das spontane, achtsame Bewegen im urbanen Raum ist für Hauke Rehfelds künstlerische Praxis besonders wichtig. Daraus gehen konzeptuelle Arbeiten – wie die Fotoserie von 64 Doppelhaushälften "Eindruck einer friedlichen und geruhsamen Ansiedlung" (2018) – als auch assoziative Fotografien, denen die Essenz aufmerksamer, subjektiver Umweltwahrnehmung inne wohnt, hervor. In "Zwischen Sphären" (2018) komponiert Rehfeld Ausschnitte einer bedacht erlebten Gegenwärtigkeit, die er ästhetisiert und so den Betrachter an seinem Erleben selektiv teilhaben lässt. Das feine Zusammenspiel einzelner Gestaltungselemente verleiht den urbanen Alltagsszenen den Hauch des Besonderen. Dabei oszilliert der Blick zwischen einer ästhetischen Interpretation und inhaltlichen Fragen an eine Meta-Materialität: Wer ist der Gestalter dieser Szenen? Warum findet sich an genau diesem Ort diese einzigartige Ausprägung von Relief, Textur, Licht und Proportion? Was zeigt dies über unseren Umgang mit Materialität auf? Wie verhält sich unsere Alltagswahrnehmung zur Betrachtung dieser Fotografien? Nimmt der Fotograf Perspektiven ein, die unserem Blick sonst verschlossen bleiben?
Ausgestellt in der Gruppenausstellung "Din A[<]", 2018, Leipzig.
EN: Spontaneous, mindful movement within urban spaces is particularly important for Hauke Rehfeld's artistic practice. This gives rise to conceptual works - such as the photo series of 64 semi-detached houses "Eindruck einer friedlichen und geruhsamen Ansiedlung" [Impression of a Peaceful and Unhurried Settlement] (2018) - as well as rather associative photographs, which emanate the essence of attentive, subjective perception on the artist's side. In "Zwischen Sphären" [Between Domains] (2018), Rehfeld composes excerpts of thoughtful presentness, aestheticized to allow the viewer to selectively participate in his experience. A fine interplay of aesthetic means augments the urban everyday scenes. Oscillating between aesthetic interpretation and meta-materiality: Who is the designer of these scenes? Why is this particular expression of relief, texture, light, and proportion found in this very place? What does this reveal about our approach to materiality? How is our everyday perception related to these photographs? Does the photographer show what otherwise remains hidden to our gaze?
Exhibited at the group exhibition "Din A[<]", 2018, Leipzig.